ITHACA, NY – It's that time again – our readers voted on their favorite people, places and businesses in our annual Best of Ithaca. Is that bigger than the Oscars? Hard to say, but even those with an EGOT don't have an Ithaca Times Best of Ithaca Award, so we'll let you draw your own conclusions. This year we've added some recurring categories like best new business, best local band, and best theater production, and introduced some new ones like best place to bring your dog and best (legal) place to swim. If there are categories you'd like to see next year, please feel free to contact us.
Best advice: Deb Lewis
"I am so grateful to be able to do this work in this amazing city with such a great group of people – my clients, their families and my colleagues, the Ithaca therapist community," said Lewis. "Although the past few years have been incredibly challenging, living and working in Ithaca has supported me on so many levels. It is an honor to be part of this community and to give something back to it. "
Best Car Repair: Dianes
Does the diesel pop? Diane's is a complete auto repair shop which, according to their website, offers "competitive pricing and full explanations for any work required". It's also conveniently located and an integral part of the West End.
Best nail salon: Cayuga Nail Spa
Ivan Yeung, the spa owner, said, "We are grateful to the people who choose us every day. Our mission is to provide the best in customer service to every person who walks through our doors. We look forward to being able to offer our regular customers and future customers an even better service. "
Best Physiotherapist: Dave McCune
"As you know, we are blessed in our community to have exceptional healthcare providers. Working with these great people has been wonderful and rewarding. The award should really go to all of our office, who are all working together as a team to provide the best physical therapy available in our community, "said McCune. "It has been an honor and pleasure for me to serve our community for 40 years, and I am grateful to everyone who has placed their trust in me over the years and to those who voted for me. Thank you The Times for highlighting the excellence in our particular community …
… Well, what I really wanted to say was: finally, after all these years in which the ballot boxes were crammed full, it finally worked. "
Best Nonprofit: GIAC
The Greater Ithaca Activities Center (GIAC) offers a variety of different activities for people of all ages. "The center is dedicated to improving the quality of life of the people we serve. Advocating the rights and needs of young people, families, underrepresented and disenfranchised population groups; Providing structured employment training opportunities for young people and adults at risk; and fight against oppression and intimidation in our community, "it says on the GIAC website.
Best thrift store: Reuse
"We are pleased and grateful for this vote of confidence – especially after the immense effort and commitment of everyone at ReUse last year! We are honored to be supporting our community, economy and environment through ReUse, "said Diane Cohen, Executive Director of Reuse.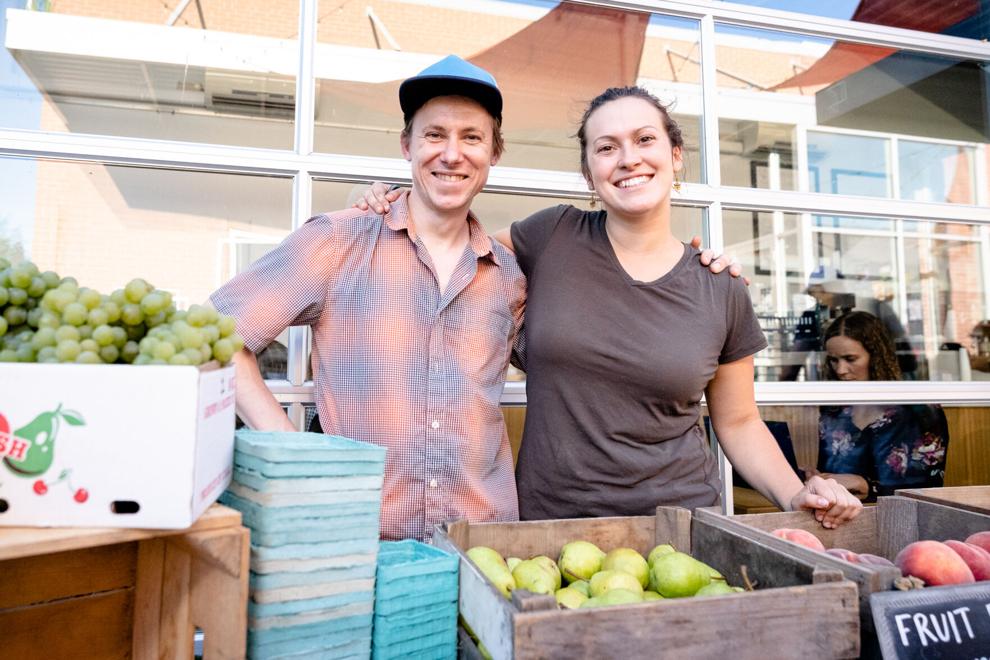 Best hair salon: Fine line
Inexpensive, conveniently located and with a simple online booking system, there is a lot to like about Fine Line. "The church has given us such a fantastic home here and I'm just so proud to be a part of it. Come in and help us celebrate our 10th anniversary! "Said Elvir Bahtic, the owner of the shop.
Best Home Improvement Contractor: Build retail design
Chris Willett, the company's Project Manager-Designer CMO, said, "We're honored that the community thought of us and voted for us. We had some really exciting projects last year despite the pandemic and it was a challenge for everyone. We are really grateful for all of our customers who have remained loyal to us, and we have remained loyal to them and survived everything. "
Best CSA: Full plate
Full Plate consists of founding members Remembrance Farm, Stick & Stone Farm, The Youth Farm Project (formerly Three Swallows Farm) and a small network of other local growers. According to their website, the collective grows over 100 hectares of organic vegetables. "We are so grateful to the community (farmers and members!) That makes this CSA possible. And we are honored to be voted the best CSA among the many wonderful farms that feed the area, "said Molly Flerlage, Full Plate coordinator.
Best new business: Dog & mare
"Opening it during a pandemic wasn't easy, but we're so grateful that everyone gave us such support," said Christine Lam, one of the café's founders (the other founder is Christine's sister – Tam!). With its delicious egg sandwiches and coffee, Hound & Mare is fast becoming a must-see for Ithaca.